Hello! My name is Tiffani Carpenter and I am the Designated Broker for Cool Pines Realty. My husband and I moved to Show Low five years ago to open Cool Mountain Vacations and have been blessed to be able to expand our business to now encompass real estate in addition to our property management services. We have found that the two work really well together as many of our guests at Cool Mountain Vacations have an interest in owning a cabin, especially if they are able to use it any time they like and then allow us to fill-in the calendar around their schedule and receive a check from us each month. In addition to the experience we have from our businesses, we have a real understanding of what our buyers and cabin owners needs are, as we began our business by owning two personal cabins in Bison Ridge that we rented as vacation rentals on our own and our company just grew exponentially from there. As owners ourselves, it gives us a true and realistic perspective of owning a cabin and we are able to give an honest evaluation of the experience.
If you are at all curious as to what the prices in our area are and the fantastic economic projects that are happening in the White Mountains, please give me a call and I would love to discuss our market with you and how owning a cabin works so well as an investment when in conjunction with the services Cool Mountain Vacations offers. I promise you will find that we are not high-pressured sales people here and we truly recognize and live by the values of honesty, hard work, customer service and creating relationships. We understand that the relationships we build are the best advertising possible and we really do care.
Thank you for taking the time to read a little bit about Cool Pines Realty and if we can be of any assistance, please do not hesitate to call us any time.
Tiffani Carpenter
Designated Broker
Cool Pines Realty
(928) 358-9268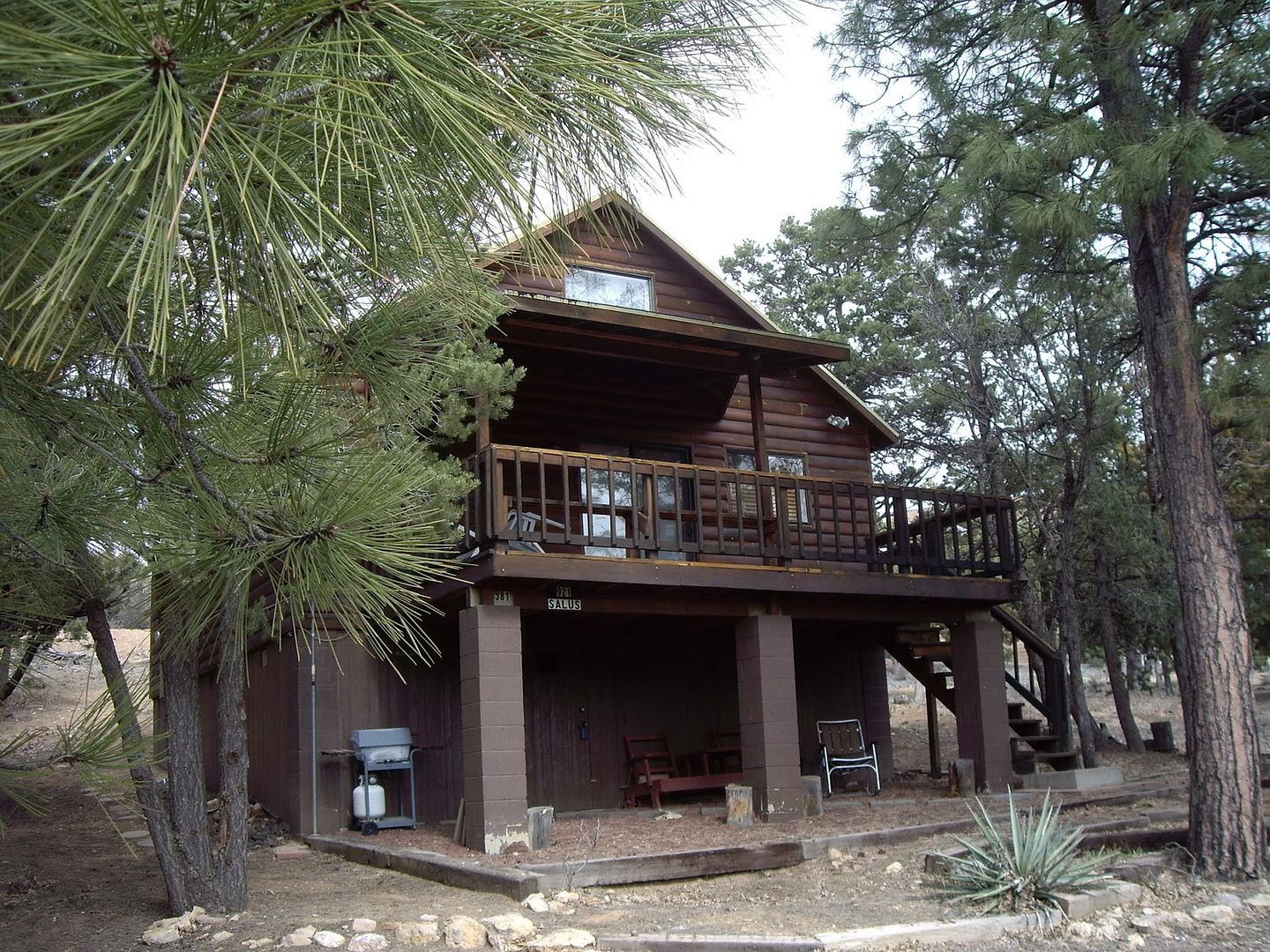 $139,900 2 bedroom cabin in Timerland Acres
on an acre lot! would do wonderful in
the Cool Mountain Pool.